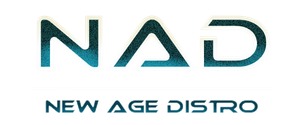 Free Digital Distribution For Members
In partnership with our sister service NEW AGE DISTRO, we offer all website members free unlimited digital distribution for 95% revenue to the artists with no upload costs, fees or annual subscriptions. Details below. If you are a website member and would like to distrubute with our excellent service email us at info@newagemusicgarden.com for more details.
Free for website members 
Release to all digital stores inc Spotify, Apple Music and Amazon etc 
No upload fees, subscription fees or recurring annual fees 
You keep 95 % of all revenue from digital stores. 
​​​YouTube Content ID included free 
Earnings paid on the 9th of each month direct into your paypal account 
​Minimum payout threshold $10 AUD approx $7 USD 
Split payments available for collaborators you work with 
Collaborators do not to pay for their split pay,  they just open a free account 
You keep 100% copyright and may leave our services  at any time 
No takedown fees 
Your own login, payments and reporting dashboard 
Fast and  quality customer support 
Free presaves and smart links 
Transfer your releases from old distributor.