Radio Promotion - Important Information
NOTE: Do NOT order a radio promo with us if you have done a promo with the same tracks for someone else.
To earn royalties from radio plays, your music must be registered with a PRO music royalties collection service such as ASCAP, Sound Exchange, BMI, PRS and SOCAN etc. If you are not with a PRO collector you will not earn royalties so this is the first thing you should do as royalties are paid by these guys and not us.
We focus on getting your music on air and paying  your royalties. We do not focus on chart placements or awards. Some of our stations do report  back to ZMR for charting. In our experience musicians  we have spoken with do not make any significant revenue from trying to get on charts or win awards so we are laser targeted on value for money for our clients. This is reflected in our affordable pricing.  Generally radio stations have a policy of not replying to submissions as they get so many and because our pricing is around 75% less expensive than similar new age radio services we do not supply airplay reports. However we do get some stations letting us know when our clients our played and we post them on our Facebook page. We also know lots of stations look forward to the music we send them and can see that there a many downloads of our clients music from our Dropbox containing your music which means airplay...
Only music recorded and mastered in high quality to a studio standard can be accepted for the stations to air.
Do not send music you have done a radio promotion with another service.
Please only submit in the following genres: New age, ambient, new age piano, relaxation, new age with vocals electronic new age, new age guitar, neoclassical and world music
Send streaming links all files via Wetransfer or Dropbox or download links  using the form below so we can listen for suitability
There is a 5 day review of tracks time. Once we have accepted your music for promotion we will send you a payment link. Secure payment by Paypal or credit card is accepted.
After payment we will begin to process your music to our contacts in the new age radio industry, currently around 280 of them.
We cannot  guarantee all stations will air your music but they often do and are always on the lookout for good quality music for their station.
Prices do not include reporting and are non refundable.
PRICING (USD)
Music 
EP  (1-7 tracks)    $235 
Album $295 (15 track max)
Audio file metadata tagging service
 Metadata TaggingAlbum  $50 
One Sheet/ EPK creation 
highly recommended to stand out for programmers. Can contain audio players, downloads, giveaways, art, reviews, videos and store links. Also a highly professional promotional link the artist can use. EXAMPLE HERE
EPK creation $60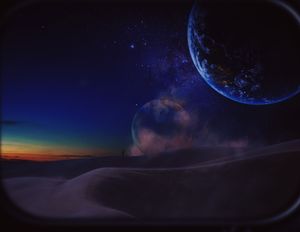 Using our contacts, experience and expertise, we deliver your music to influential and popular new age and genre related radio stations where you will reach listeners and get paid royalties for your broadcast music. we send tp  over 300 music outlets including our own new age station. We also feature your music on our official Mixcloud, YouTube Channel
We can create a beautifully made one sheet webpage for your release that includes your release info, artwork, a media player and short bio plus any reviews of your music you send us. an electronic press kit of your release. Only professionally recorded and music mastered to recording studio quality can be accepted and the music must be in these genres: new age. new age piano, ambient, new age electronic, cinematic, new age fantasy or new age music with vocals. We reserve the right not to submit releases that do not meet these criteria but the more your track fits the required brief the more chance radio stations will play it. We also feature your music on our official Mixcloud, YouTube Channel and our own radio station
Your music must be registered with publishers or royalty collection services like ASCAP, BMI, Sound Exchange or PRS to collect radio royalties. We can help with advice on this.
Our hand crafted and personal promotions  are delivered for you by two musicians with deep experience in the new age music industry. Australian pianist, vocalist and composer Fiona Joy Hawkins and UK based new age, ambient and progressive rock artist Paul Landry.
Fiona  is an award winning internationally acclaimed artist, vocalist and composer who also owns Little Hartley Records label and has delivered  music for many contented clients to hundreds of radio stations, plus delivery to airlines and cafes. Fiona has established professional contacts with hundreds of broadcasters and outlets.
Paul owns the leading New Age Music YouTube Channel  on YouTube search and Google search and along with his other YouTube Channels they have reached 45 million views and over 100,00 subscribers. Paul owns the leading new age music channels on SoundCloud that have over 12 million streams and over 57,000 followers and has helped numerous clients get monetised  on that platform and reach tens of thousands of streams exposing their music to new audiences. Paul also owns and runs New Age Distro digital distribution, this website for over 100 new age artists in addition to New Age Radio and the popular meditation music downloads Bandcamp store and other music outlets.